We are pleased to announce the launch of Fenway Strategies.
Through our partnership with Fenway Strategies nclud provided:
Visual Branding
Website Design
WordPress Implementation
Ongoing Strategy Services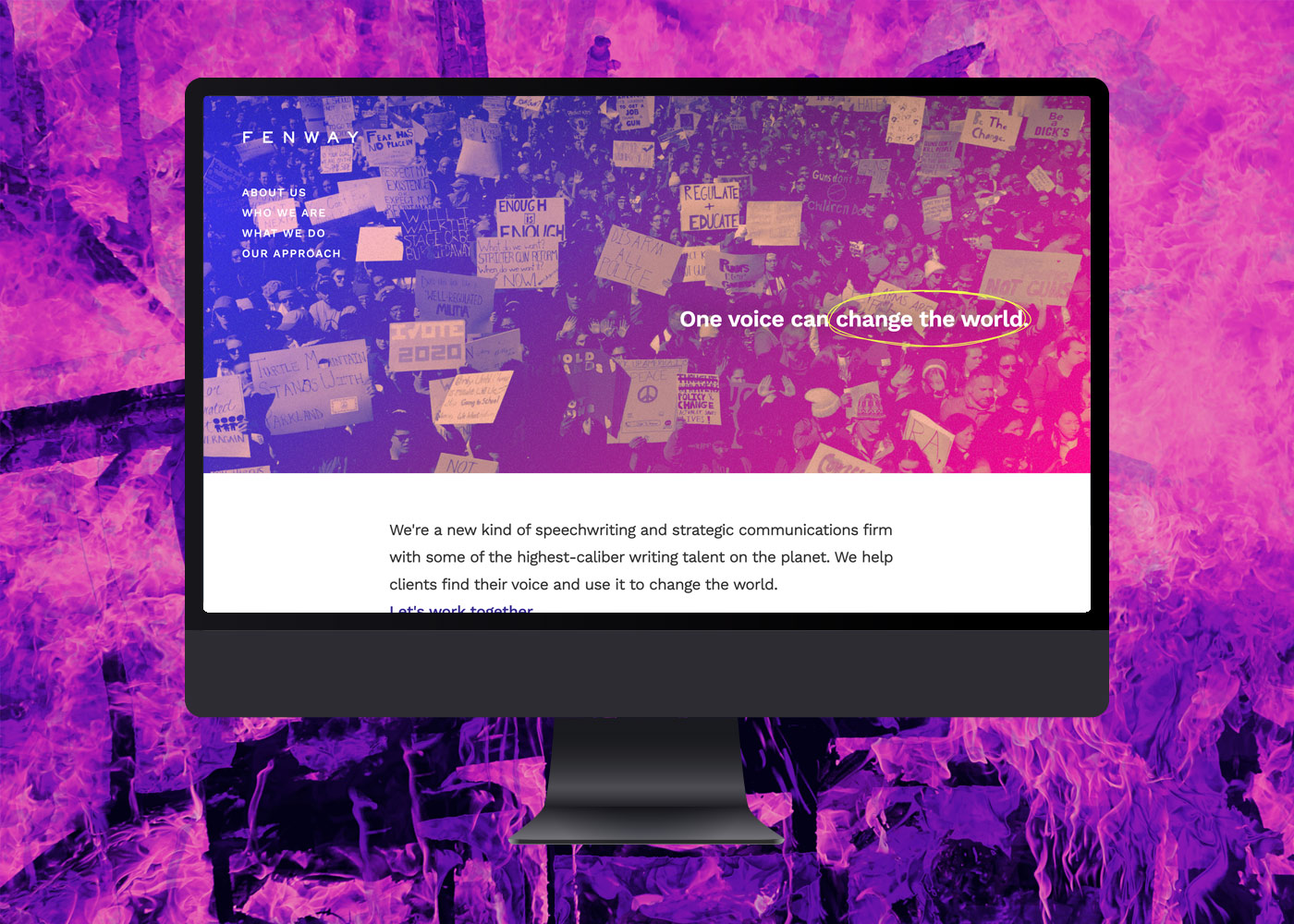 Learn more about nclud at nclud.com
About Fenway Strategies:
Fenway was founded in 2013 by President Barack Obama's former chief speechwriter, Jon Favreau and national security spokesman, Tommy Vietor. Since then, our team has grown — but we're still a small shop. Every writer on our staff is a pressure-tested thought leader in their own right. We've worked alongside U.S. presidents and first ladies, governors, senators, and presidential candidates. We've written books on The New York Times Bestseller list, developed messaging plans for companies and nonprofits that are reshaping the world, and worked side-by-side with athletes, musicians, actors, and other public figures.