Dear friends, partners, and colleagues,
What can be said about 2020 that hasn't been said already? This was a year none of us expected to have, and as we see a light at the end of the tunnel, we're taking stock of the things we have to be grateful for despite all the trials we've all been put through.
This year saw us quickly go from 70% to 100% remote work, and we were lucky enough to have processes and systems in place so we didn't miss a beat. We were able to launch exciting projects with partners doing incredible and important work.
With our democracy at the forefront of everyone's minds, we were proud to debut a new site for the Center for Democracy & Technology (cdt.org) and to see last year's redesigned Democracy Fund website (democracyfund.org) providing a platform for their critical work.
We collaborated with a group of organizations led by ideas42 (ideas42.org) to design and build Bank for Good (bankforgood.org), a platform, campaign, and tool at the center of clean banking. Bank for Good illustrates just how interrelated climate justice, racial justice, and banking are, all while providing clean banking solutions to users.
We designed a new digital home for Education Design Lab (eddesignlab.org) and built a tool for the National Center for Learning Disabilities (ncld.org/learning-disabilities-checklist), two organizations helping shape and inform education as our system tackles unprecedented challenges.
We created a new and flexible site for the American Rocketry Challenge (rocketcontest.org) that allowed them to adapt as they quickly mobilized to rethink their 2020 plans.
We're so thankful for the work our partners do and for allowing us to be a part of it. Looking forward to 2021, we're excited to launch new work for our friends at the Society for Science & the Public (societyforscience.org), a new site for the National Skills Coalition (nationalskillscoalition.org), a rebrand for the National Assembly of State Arts agencies (nasaa-arts.org) and to begin working with the Eurasia Foundation (eurasia.org).
Along with our partners, we also know we couldn't have done it without all of the nclud team members who continue to deliver thoughtful and innovative work during the most challenging of times. And we're particularly grateful for the furriest of our team members who became full-time staff this year and kept us sane. So with that said, Happy Holidays from our card models (from left to right) Luna, Pusheen, Paul, Jackson, Yoshi, and the rest of your friends at nclud.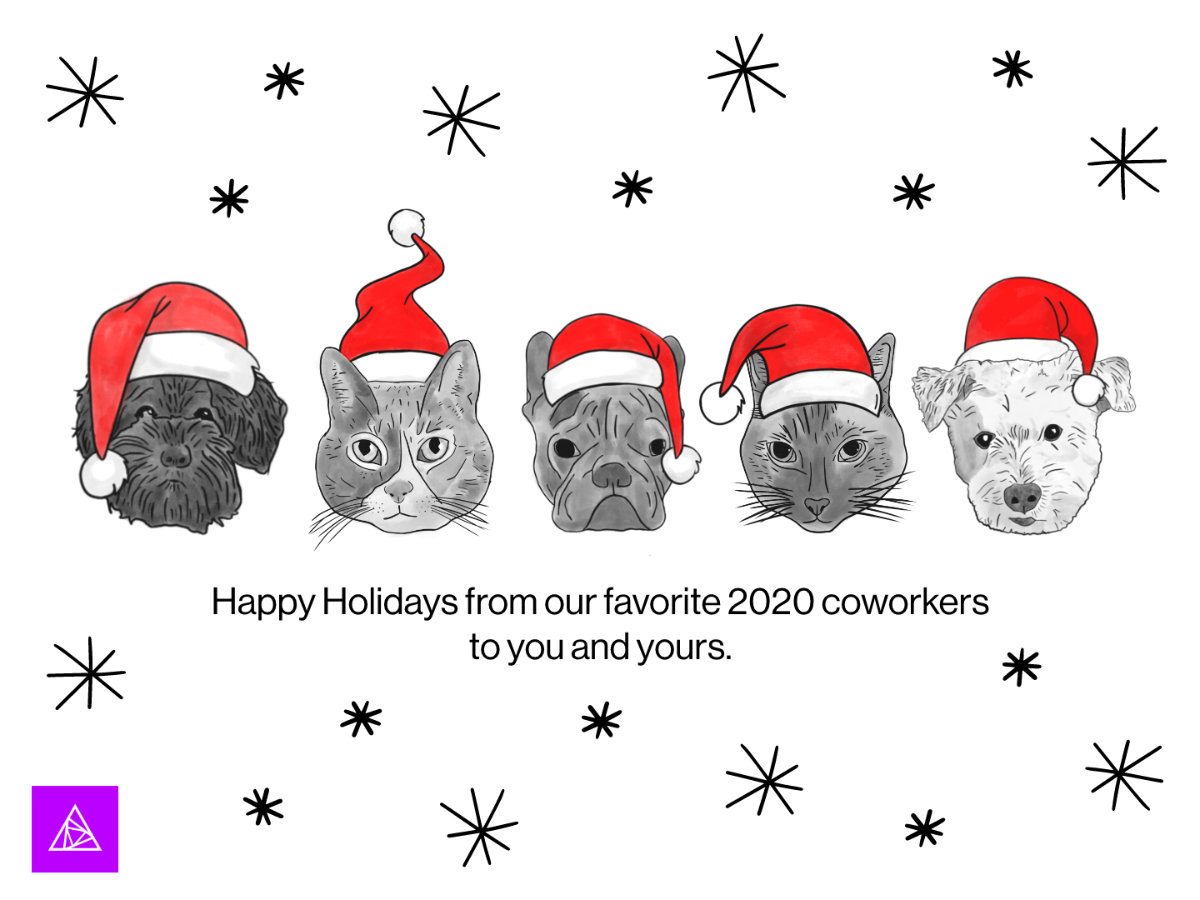 Stay safe, and we look forward to seeing you in 2021.
All the best,
nclud