Finding a stellar web development company can be a tricky endeavor. There are various considerations you have to account for, and synergy is a critical factor. Of course, budget is another thing that comes into play. Luckily, there are many resources available to discover the best development partner for your next big project.
As a veteran service provider, nclud has helped multiple clients build their professional and attractive websites. Comprised of expert developers, we don't only submit deliverables, but we make sure to help you discover your brand and reflect it onto your digital hub. As such, we're always excited to receive recognition for our efforts.
Recently, we've been named as a 2021 Clutch leader in the field of web development within the DC Metro Area.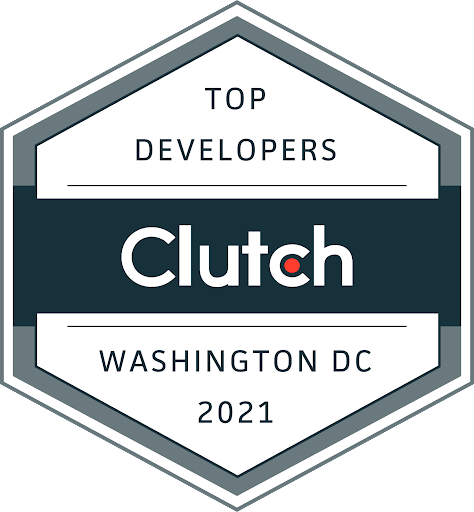 If you haven't heard of it already, Clutch is the leading ratings and reviews platform for IT, marketing, and business service providers. Each month, over half a million buyers and sellers of services use the Clutch platform, and the user base is growing over 50% a year. Clutch has been recognized by Inc. Magazine as one of the 500 fastest-growing companies in the U.S. and has been listed as a top 50 startup by LinkedIn.
Like Clutch, Visual Objects is a business resource that curates portfolios of the highest-performing companies in an industry and location. Through Visual Objects, researchers can deliberate on which company best fits their business agenda and productivity targets.
We're honored to be acknowledged as a leader in our industry, and we're grateful to our partners for taking the time to leave their honest feedback.
Take a look at some of our most recent reviews on Clutch:
"We really like the new site and how it turned out."
"They've given us everything that we've asked for and more."
"Their creativity is noteworthy."
To learn more about our work methodology, feel free to explore our catalog of reviews.
New to nclud's services? Connect with us today to find out more about our offerings.