Founded in 1998, nclud is an interactive agency that has been around almost as long as the Internet. More than a digital creative agency, its team is known as unabashed agents of change. We dissect where our clients are and plot a course for where they want to be, with unexpected combinations of strategy and style. nclud is known for bringing new ideas to the table through our strategically iterative and inclusive process.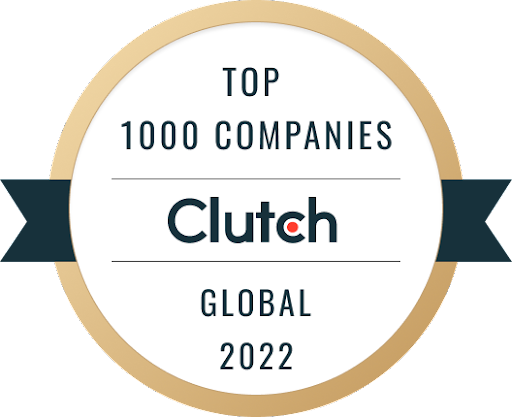 We are incredibly proud to announce that Clutch has recognized nclud as one of the Top 1000 global companies and a leading WordPress development company. For context, Clutch is a B2B ratings and reviews site and the top ratings and reviews platform for IT, marketing, and business service providers.
The reviews we receive on Clutch and market research form the basis for deciding the best companies in every industry in every country. However, the Global 1000 takes this concept a step further by concentrating all of these lists and building an even more exclusive group of the best 1000 companies in the world.
"On behalf of our entire team, we're thankful to all of our partners who have made 2022 such a great year for nclud. We're thrilled to once again be named to the Clutch1000." – Kerry Gunther, Owner & CEO, nclud
The entire nclud team sends their sincerest thanks to Clutch and our clients for making this a reality. This honor is an accurate representation of the quality of our services.
"They're small in size, so we get a lot of personal attention. Their CEO is on every call with us. It's clear they want to do a good job, and I can tell they were invested in the project." – CEO, Speechwriting & Strategic Comms Firm
Let's get the conversation started and talk about your next big project. Message us today!